Locations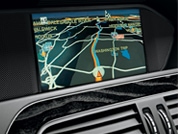 Welcome to Tubbs Brothers Ford Chrysler Dodge Jeep Ram



Welcome To Tubbs Brothers Chrysler Dodge Jeep Ram!

At Tubbs Brothers Ford Chrysler Dodge Jeep Ram, we have a clear goal for our dealership. We are already a premiere dealership in our region of Michigan, which includes the Sandusky, Watertown, Carsonville, Snover, Caro and Port Sanilac areas. That's a sizeable area to serve, and we're proud to be able to sell new and used cars to drivers across it. But we aspire to something even bigger. Well, actually something smaller, but it's big to us. What we're talking about is you, or more specifically your car shopping experience with us. Our goal is for every customer who comes to our dealership to leave with the right car for your specific situation. To accomplish this, we start by building a relationship with you, then getting to know your needs and interests, and finally helping you to identify the car, truck, or SUV that matches you as best as possible. Visit our dealership to discover why drivers choose Tubbs Brothers for a new car purchase!  

New Vehicle Inventory

The name of our dealership says it all. We have a huge new inventory that includes a variety of new lineups and models from Ford, Chrysler, Dodge, Jeep, and Ram. Given that we have cars available from so many great automotive companies, you might be wondering how we decide which models to include in our new car inventory? As you know, your car is a central part of your lifestyle, and our particular automotive needs depend on factors like where we live and for what purposes we use our vehicles? We consider these factors when choosing the cars we sell. For example, our area of Michigan sees lots of different weather conditions throughout the year, so we want to sell cars that are safe and can handle different road conditions. In our area, we're also close to both large cities and outdoor environments, so we want to sell cars that are versatile, which means they look just as good near the shores of Lake Huron as they do on the streets of downtown Detroit or on the roads of Sandusky. Three examples of cars like this are the New Ford F-150 truck, Jeep Renegade, and the Jeep Cherokee SUV. All three of these cars can perform in rugged conditions, yet they have modern exteriors and very comfortable interiors. Drivers are also raving about the beautiful Ford Fusion, or the Ford Escape SUV. Meanwhile, the new RAM 1500 is the talk of the Sandusky town with its award-winning accolades. For families in Sandusky, MI, we are happy to announce our lineup of all-new Chrysler Pacifica minivans for sale!


Our Used Inventory

The particular makes and models that we carry in our used inventory vary from time to time. But what's certain is that we always have a big variety of used cars, trucks and SUVs available for sale. Aside from makes like Ford, Chrysler, Dodge, Jeep, and Ram, our used inventory also regularly includes Chevrolet, GMC, Buick, Volkswagen, Cadillac, and more. To serve you better, we also offer used car specials as well as a selection of used cars for sale for under $10,000. You've heard us say how we serve a large region of Michigan including the Sandusky, Watertown, and Carsonville areas, but we actually deliver any new or used car you buy from us to within 100 miles of our dealership location for free.

Service Center & OEM Parts/Accessories

We believe in doing business in an honest and straightforward manner at Tubbs Brothers Ford Chrysler Dodge Jeep Ram. This is reflected in the honest manner in which we deal with you when you're shopping for a new or used car, but this also applies to our service department. We make it easy to schedule a service appointment, but on that same request form we also include a list of popular service options and their price. At our service department, you'll only find straightforward prices and honest assessments. So whether you're looking to have routine maintenance performed on your car, which by the way is one of the best ways to keep it running strong, or you have a more serious mechanical issue, our certified technicians will fix your car and have you back on the road as soon as possible. Additionally, our parts center can order genuine manufacturer-made parts and accessories to fit your car exactly, plus our skilled technicians we can install them quickly and easily for you.Whatever your automotive service needs are, we have the skilled technicians and exceptional customer service to keep your vehicle running like new.


Financing

Among the most important considerations when shopping for a new or used car, truck, or SUV is your budget. No matter what your credit score is or what kind of financial situation you are in, our finance center will work with you closely to locate the ideal finance package or car loan for your individual situation. For example, we offer a bruised credit auto loan program that is designed to help customers who are hindered by the extreme competition in the current lending markets to be able to drive away in the car they need. No one should have to miss work or school due to a lack of transportation from a bad credit score. Contact us at Tubbs Brothers Ford Chrysler Dodge Jeep Ram and we will help you throughout all stages of the car shopping process, from browsing our new and used inventories to getting service on your existing car to securing the finance package that's right for you. Drivers in the Sandusky, Watertown, Carsonville, and other areas of Michigan, come see us today!