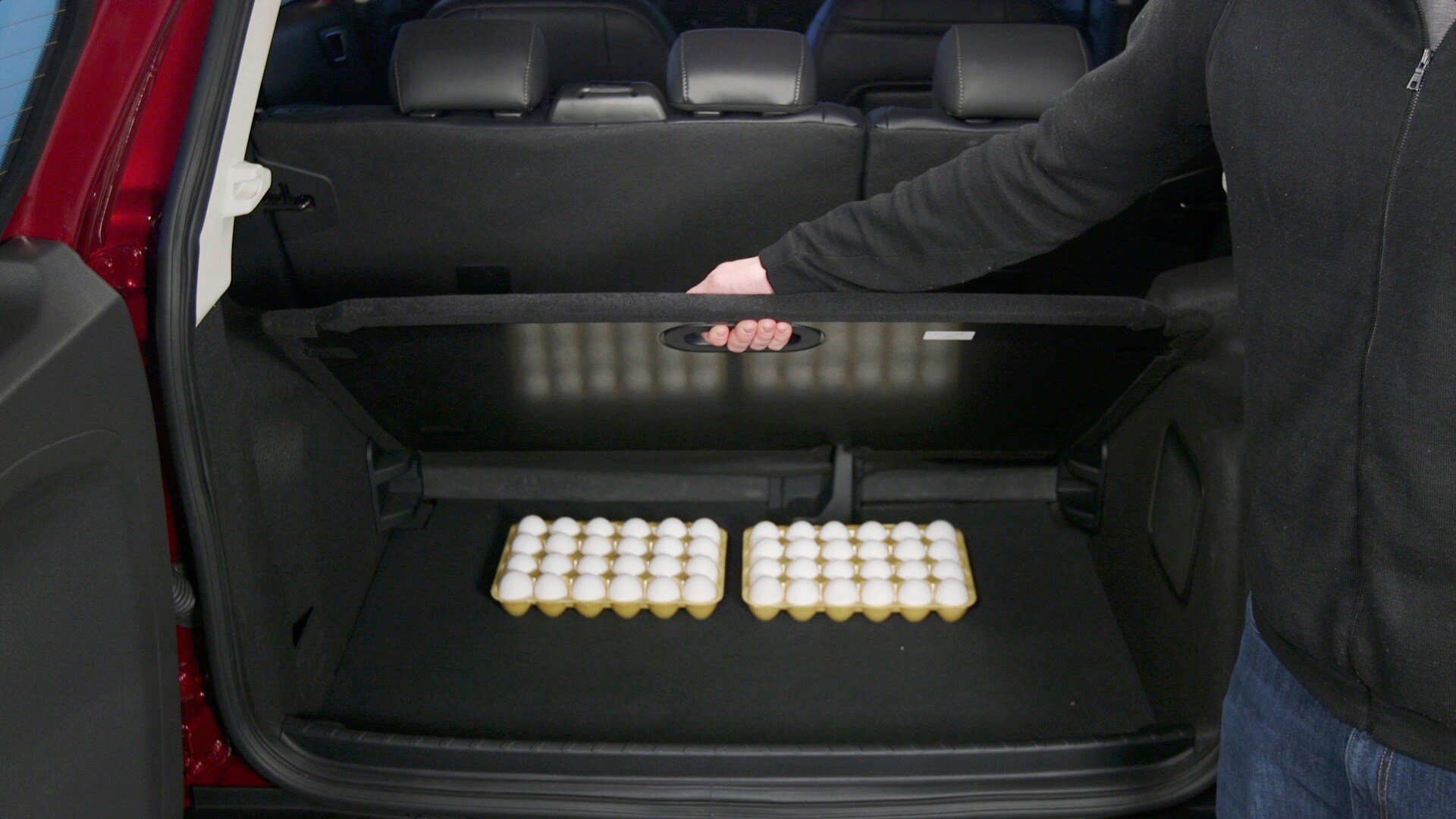 Over the course of their evolutionary history, bees have mastered the art or storing the most amount of honey while using the least amount of space. In order to achieve this amazing feat of nature, bees use one of the strongest structures that nature has to offer: the hexagon. It was with this in mind that the Ford Motor Company developed the adjustable honeycomb cargo shelf for use in the 2018 Ford EcoSport SUV. Thanks to a resin-reinforced honeycomb design, the new cargo management system has a truly impressive strength-to-weight ratio that allows it to hold an impressive amount of weight without harming what's underneath the shelf.
Though the shelf weighs a mere six pounds, its design allows it to carry almost 700 pounds without bending. This means that you can easily transport light and heavy cargo at the same time without the fear of damage. To create this incredible new system, Ford used a layer of hexagon-shaped cells made using 100-percent recycled paper and a water-based glue. The layer is then sandwiched between two layers of composite material. The end result is a structure that's able to hold six times its weight.
The Ford EcoSport and the honeycomb storage shelf won't be available until early 2018, but you can still take home a spacious, convenient, and affordable Ford sport utility vehicle when you shop at our Ford dealership in Sandusky, MI. If you have any questions, feel free to call or text our team of specialists at (810) 648-0000. If you'd like to schedule a test-drive appointment, contact Tubbs Brothers using our online form.