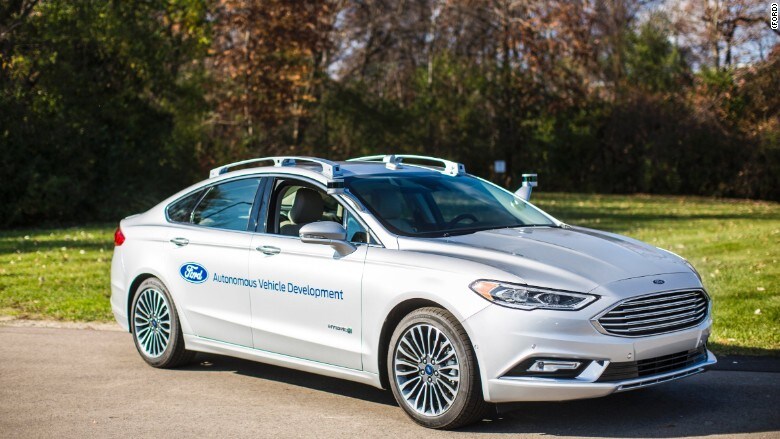 Ford has pushed the envelope once again with their all-new self-driving Ford Fusion. Unveiled at the 2016 Consumer Electronics show in Las Vegas, the second-generation driverless Ford Fusion has received upgrades in both hardware and software designed to increase the vehicle's visibility up to 200 yards in every direction. A large part of Ford's plan to develop a fully autonomous vehicle by 2021, the self-driving Fusion has a streamlined look using brand new LIDAR sensors from Velodyne, the leading developer in 3D sensor technology. The new Fusion also has the ability to generate one terabyte of data an hour, which is then processed in the vehicle's computer, located in the trunk.
Can't wait for the new self-driving Ford Fusion to make its way into production? Stop by our new vehicle inventory to see all of the high-quality Fusion models we have available at our Ford dealership in Sandusky, MI. Though they don't drive themselves, the Ford Fusion is the perfect vehicle for drivers that want a responsive, versatile, spacious sedan to take on their daily drive.
For more information on the Ford Fusion or how you can schedule a test drive, please don't hesitate to call or text the team of specialists at our Ford dealership in Sandusky, MI at (810) 648-0000.