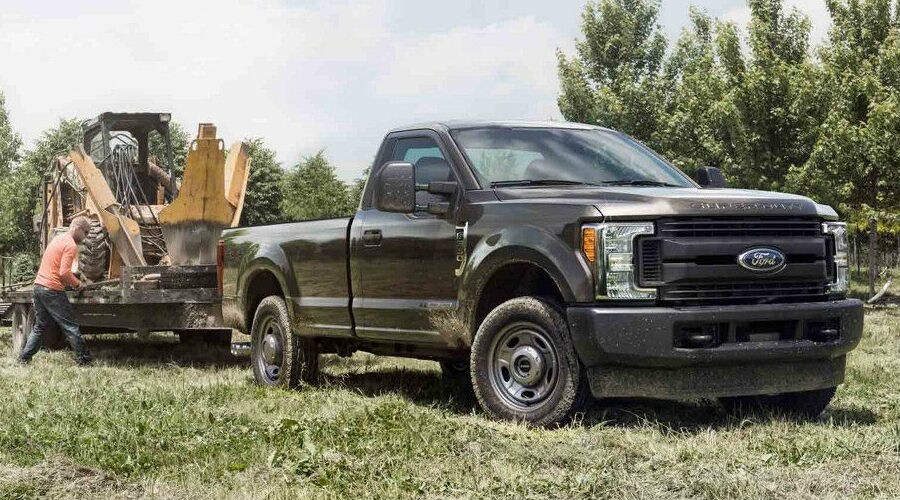 This year, PickupTrucks.com tested the limits of the world's most popular pickup trucks at their three-quarter-ton truck challenge, and the 2017 Ford Super Duty F-250 XL dominated the competition. Scored in categories that include acceleration and braking, maximum horsepower and fuel economy, interior layout, quality build, and convenience items, the three-quarter-ton truck challenge was designed to weed out the best of the best. With the Ford Super Duty F-250 leading the pack in 0-60 mph and quarter-mile acceleration, 60-0 braking, maximum horsepower, and measured fuel economy, there is no question as to why it was named the Motor Trend Truck of the Year.
Editors at PickupTrucks.com made note of the, "Super Duty's striking interior layout and quality materials, its numerous large and small storage spaces, top-notch acceleration and braking feel, [and the] bed tie-downs and lighting features."
If you would like to take the 2017 Ford Super Duty F-250 for a spin, feel free to reach out to our Ford dealership in Sandusky, MI using our online contact form or by calling us at (810) 648-0000 during our regular business hours.